Spring 2021: contribution in Mothers, Mothering and Covid-19, dispatches from a Pandemic, edited by Andrea O´ Reilly and Fiona Joy Green
Stay home. Once again. Anxious. Not knowing what to expect. Enfolded by the loss of my father. A chance to grief, an opportunity? A burden. But still life, life in danger. The old generation is put into the box of risk group. Our children are more or less safe. Really? Shimmery images on the windows of our screens. Face- Time. Zooming, Apping, break. Continuous interruption and the virtual reality becomes part of every day life. The real life seems to be the script of a movie. How are family members, how are our friends? Borders are closed. House doors remain locked. Restrictions. No travelling. Staying home. 
My inner life becomes home. I live in my drawings. My drawings are the observation of what is going on at the moment, I  capture the news and fix them in my sketches. Because they influence my reality, my living world. Cuddling our children. Loosing temper. Feeling desperate. Feeling ashamed to be safe. But it is an illusion. I am facing it, again. Isolation. 
A parallel to the lock-down I experienced when I became a mother. Mother and artist are system relevant poles in society. But politics seems to forget about them. Without literature, music, theatre and visual arts we can hardly hang over in this period. But still, rulers do not see the relevance. Everything will be done, also without money. Sense of responsibility.  The impact of care is seen but not compensated. Still not. It should be time for a strong financial reset. Society has to rethink which values the economical world transmits. Are we, artists and parents, still alone when we are asked to combine all tasks?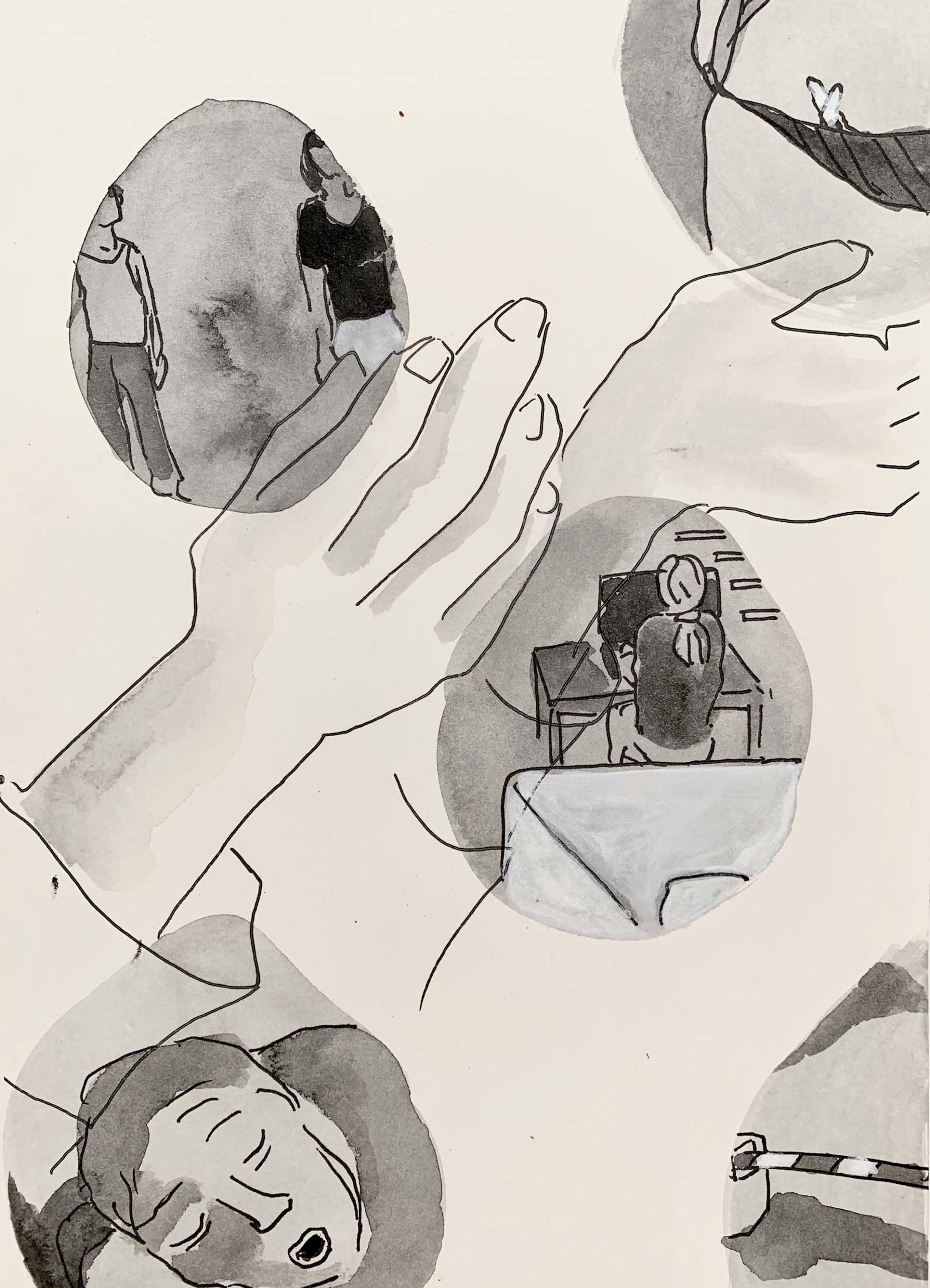 Bursting Bubbles
29 x 21 cm, mixed media on paper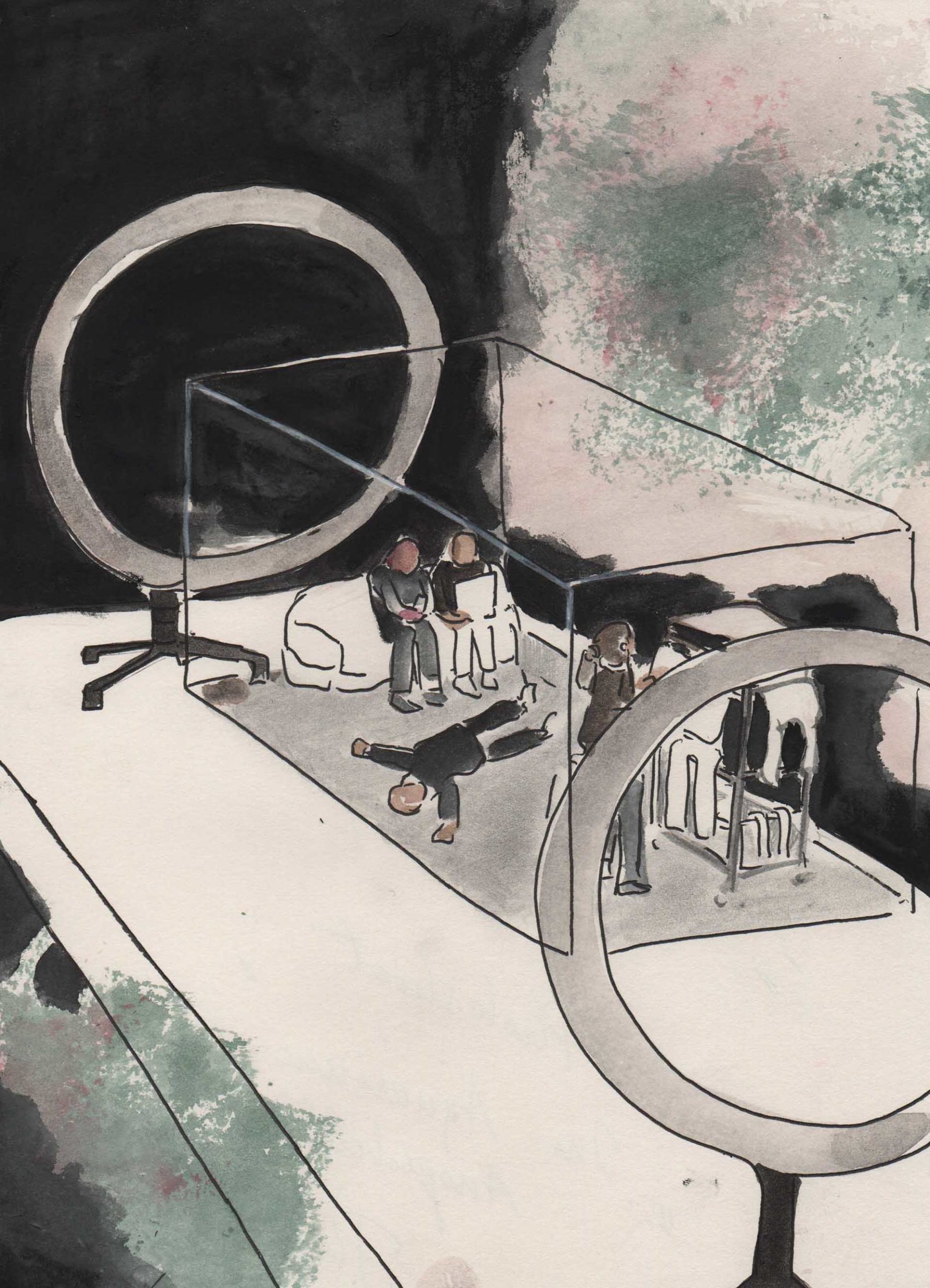 Terrarium
29 x 21 cm, mixed media on paper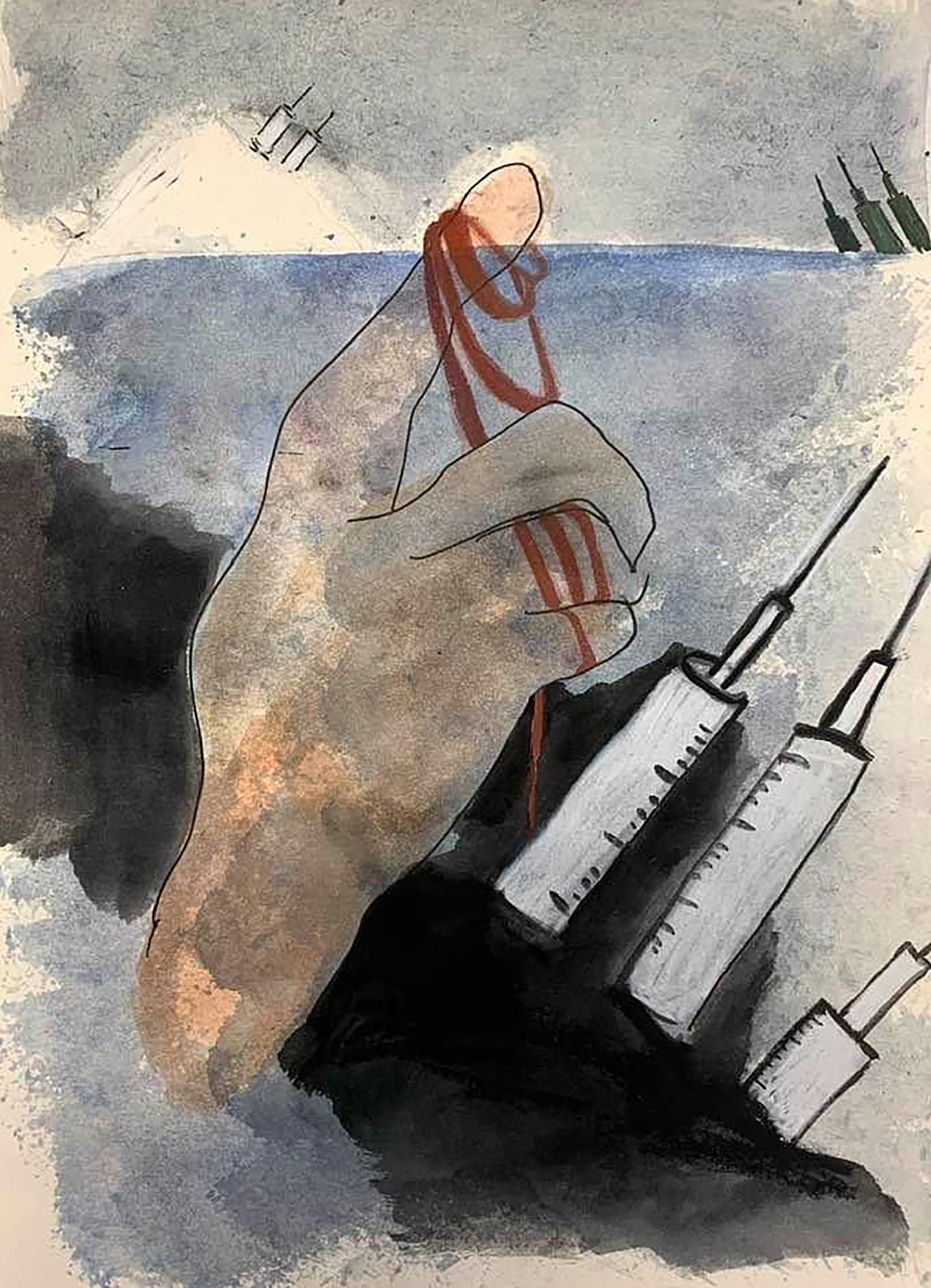 String Game/ Eingefädelt
29 x 21 cm, mixed media on paper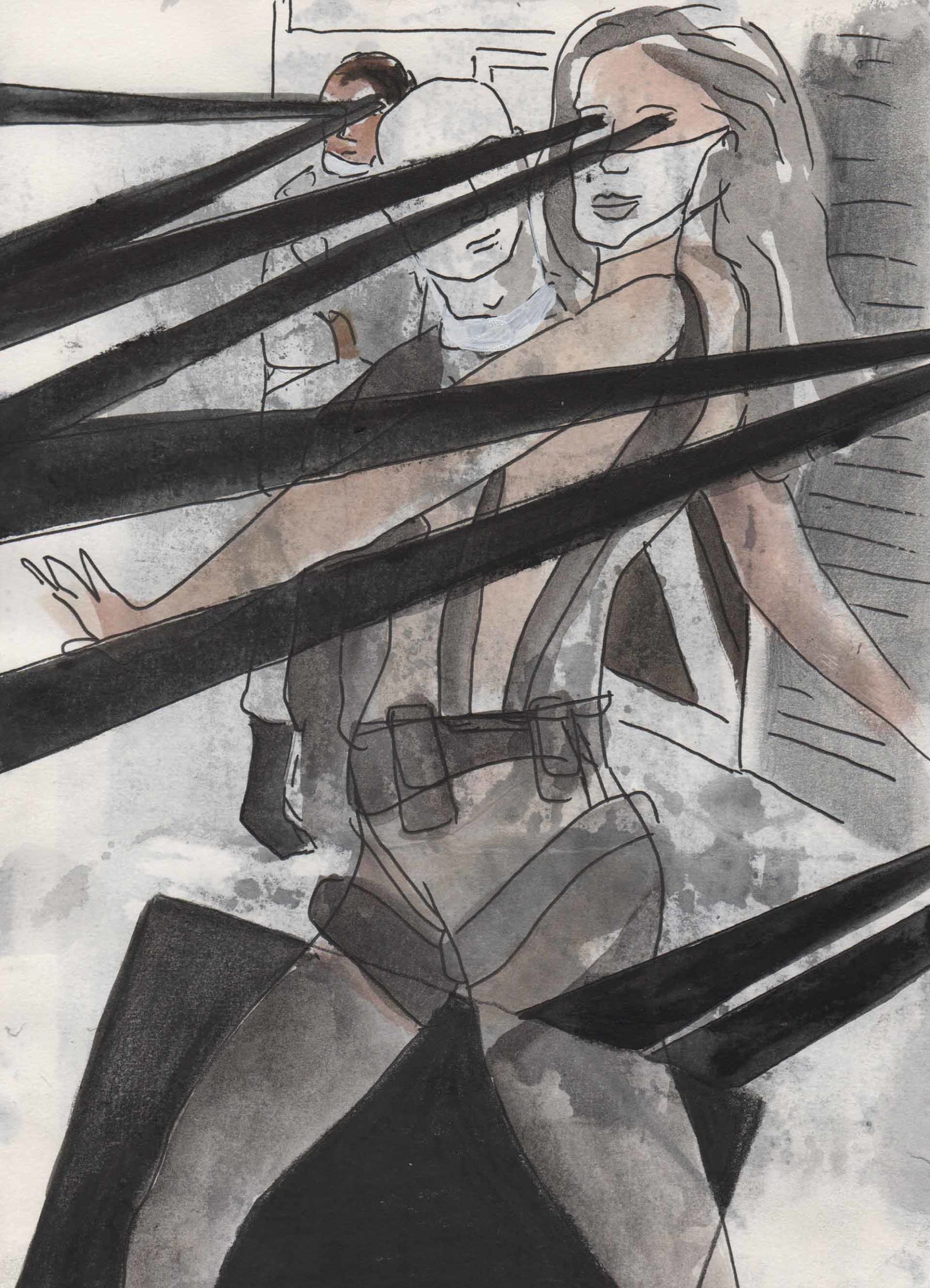 Tunnel Vision
29 x 21 cm, mixed media on paper